Our Story – 10/10/14
Ua mau ke ea o ka `aina i ka pono
The life of the land is preserved in righteousness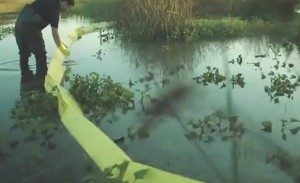 Our team at BeBetterBoards™ by Bertlemann embodies environmental responsibility. We are ocean loving people who were raised on the beaches of California and Hawaii. Our dream to clean up our oceans, and create the absolute best eco-friendly surfboard blank has been 5 years in the making… and our path to success is opening wide!
We came together in response to the British Petroleum (BP) oil spill that occurred in the Gulf of Mexico in April of 2010. We were appalled as we witnessed the immediate, devastating impact on the environment. We also saw that the conventional cleanup methods being used were even more damaging to the ecosystem, and were not solving the problem. We wanted to help with the cleanup effort, so we decided to not be a team of onlookers, but a team that takes action and honors the fact that we are all responsible for the human impact on our planet.
Advanced Innovative Recovery Technologies, Inc. (AIRTech) was our first step in finding a solution. Our mission was to be an integral part of resolving this global problem. We joined with one of the top chemists in the world to formulate a new, non-toxic foam product made from renewable resources. By shaping our foam into buoys, booms, and pads, and deploying them around an oil spill, we are able to quickly absorb oil from a body of water as easily as you would use a sponge to mop up a spill at home.
With the help of family, friends, a few investors, and years of hard work, we developed a product that was approved by the EPA, and also got the green light from the CALIFORNIA DEPARTMENT OF FISH & WILDLIFE.  The foam is water repellent (hydrophobic), while it naturally absorbs oil and silicones (oleophilic). In addition to being highly absorbent on a molecular level, it is so resilient that it can be reused multiple times without degrading.   We call it BeBetterFoam™.
Our progress has been significant. In addition to creating the foam products, we also designed and built a variety of extractors to squeeze the oil out of the foam, which allowed us to reclaim the oil, and reuse the foam pads, buoys, and booms. Our commitment to the cause is evidenced by our trip to the Yellowstone River in Montana, at our own expense, to offer assistance with the cleanup of the Chevron spill in July of 2011.
This kind of determination to succeed in making the world a better place, coupled with our unique foam, and innovative, environmentally sound manufacturing processes garnered us the 2013 Small Business of the Year award for the 68th Assembly District of California! Shortly after that, we hosted prominent members of the California Legislature in our office for a personal demonstration of our BeBetterFoam™ technology, and we are working the political channels to bring these innovations to the world.
We aren't resting on our laurels yet! Recently, we acquired additional formulas that will magnify our presence in the foam industry, and they are all non-toxic, too! Alongside the original flexible foam formula, AIRTech now owns formulas for rigid foam, for non-latex memory foam, and for a new polystyrene formula that will replace Styrofoam! We are even combining these base formulas to create hybrid formulas for multiple applications. In the near future we'll be able to formulate custom foams for nearly any need a customer brings to us.
As is evident, the properties of BeBetterFoam™ are extensive. In addition to cleaning up oil spills in the ocean, we discovered we can clean our bodies and homes with the same material we use to clean the ocean! Now, we make small consumer sponges to help support the ocean cleanup effort. That was how Pura Naturals™ was formed, creating superior, eco-friendly sponges infused with all natural, biodegradable soaps & essential oils.
Since we are all surfers, and enjoy relating with the ocean on many levels, our next step was to dedicate ourselves to finding a new formula to be an eco-friendly alternative to the 100% toxic material in the make-up of modern surfboards. After 5 years of R & D done side-by-side with various surf industry companies, we finally developed the perfect properties for the perfect blank!
We started with a company called Ice 9, which allowed us to rent its facilities to blow the first blanks using its molds. After a few trials, we made some progress, but unfortunately, Ice 9 ended up going out of business before our work was complete. It was evident we were entering an industry in which it is difficult to thrive. We knew we had to be better than the standard surfboard company, and we wanted to work with everyone from grassroots locals shaping boards by hand, to the largest corporations that mass produce boards using CNC machines and computer technology.
We teamed up with World Champion Larry Bertlemann in 2011 at LB Design Solutions in Hawaii to begin learning what hardcore shapers and surfers really want out of an eco-friendly board. Larry got involved on a deep level and is proud to be a true champion for cleaning the ocean, and the surfing industry around the world.
The first board was made for Kyana Rowland, a young surfer from Hawaii who rode our first board in the NSSA high school championship at Salt Creek Beach in southern California.
The foam density, and board performance of our product now parallels the performance of classic polyurethane blanks that are used in the majority of surfboard production today. Unlike other attempts at making eco-friendly blanks, which have failed miserably in the past, ours provides an easy transition for the surf industry because our foam supports all resins! That means the surf industry can still use their standard production methods, while using better blanks from BeBetterBoards™ by Bertlemann.
We have also addressed the issue of what happens to the boards after they are surfed. Many broken and damaged boards end up in landfills, or even in our coral reefs. As time goes on, these boards never really disintegrate, but continuously emit VOCs that harm the environment, and poison wildlife that comes into contact with the toxic foam. If our board breaks or is discarded, not only is it non-toxic, but it actually has a negative carbon footprint. It will not harm animals, people or ecosystems. We also use a closed cell technology, so even a damaged board with exposed foam will not absorb water. You can continue to surf on a dinged or damaged board without it becoming water logged!
Another very important point is that our shapers can finally breathe freely. We are now providing a non-toxic option for the same price point as the traditional toxic PU blanks. After generations of having cancer and lung illnesses kill some of our greatest surfboard manufacturers, it is time to say "enough!" No one should have to deal with cancer as a simple consequence of doing what he loves. That's why we are proud to say there are no carcinogens or toxins to worry about. Shapers can now make boards without wearing the standard protective gear. We can spend time in the same space we manufacture surfboards, and literally breathe easily knowing we made a better choice by choosing BeBetterBoards™ by Bertlemann.
As Larry Bertlemann always reminds us, "There are no problems, only solutions."
We are truly living our dream by getting back to our surfing roots, when surfboards were one with the environment.
Mai Huli 'Oe I Kokua O Ke Kai
Never turn your back on the ocean